Discover the villa of Can Micos
Full rental villa for large groups on Costa Brava
We are in Riudarenes playing Sils, Girona (Catalonia - Spain), between the Montseny and the Costa Brava.
With a privileged situation in Girona, the farmhouse is surrounded by fields and Mediterranean pine forests, with open views of the Montseny massif, we are near Barcelona and close to the Costa Brava. We are pleased to open the doors of our accommodation to show our guests and friends the offer of rural tourism, and we invite you to share the beauty, tranquility and admiration we feel for the farmhouse and its surroundings. Our villa is ideal for large groups of families with children, friends and anyone who wants to disconnect between fields and forests.
We also have the best gastronomic, cultural and recreational offer in the region of La Selva and our Costa Brava.
24h attention
Central heating
Free WIFI

Chimney

Petfriendly
Without smoke
know more about the villa
The villa and facilities
Because small details matter
The villa is for large groups of 16 to 25 people (depending on the group may be larger), we have 9 rooms, 8 rooms with private bathroom in all of them and an auxiliary room for large groups, all exterior and with views. A professional kitchen fully equipped with everything you need, two living rooms with sofas, a panoramic dining room for long tables. A garden of more than 4000m2 with swings (ideal to come with children), covered barbecue area and a fenced pool area.
Our rural accommodation has central heating and in the panoramic dining room a heat air pump
16-25 pax
9 rooms
9 bathrooms


Full Equiped
Private pool
4000 m2
Barbecue
See accommodation
Services in the villa
See everything we offer you in rural house
For a stay in our perfect villa on Costa Brava, we offer different services such as: Catering, transportation, technological entertainment, service of purchase and sale of firewood or coal.
Catering
PS4 and Netflix

Charcoal and firewood
Transportation Service
Miscellaneous purchases
Learn more
What to do around the exclusive Villa
You are not going to get bored
We are in a privileged area, Riudarenas is located in the flat of La Selva (Girona) a few kms from the Montseny and the Costa Brava, a place where you can choose rest or multiple activities such as mountain biking (MTB), agroecological tourism, hiking or castle visits.
Bikefriendly
Nature

culture
Care and well-being
Activities around the villa
Where we are
In the heart of La Selva (Girona) between Montseny and Costa Brava
Located on the outskirts between Riudarenas and Sils, province of Girona (Catalonia). You will find us between fields. We are 10 km from the Costa Brava airport, 20 km from the capital Girona, 20 km from the beaches of the Costa Brava and very close to Barcelona (80km).
Postal Address:
Veïnat Serramagra, 5
17421 - Riudarenes, Girona (Spain)
To get to our house, follow the directions of google maps. It is very easy to arrive and has no loss.
See in Google Maps
contact with villa of Can Micos
Tell us what you need from our Cottage
Opinions and reviews on our exclusive villa
As our guests have been through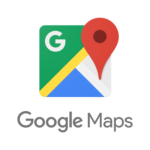 Un casa muy completa con muchos detalles en medio del campo y de caminos, hemos estado muy bien y tanto Carme como Dani muy accesibles y amables en todo momento,…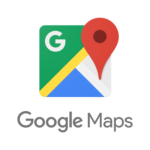 Casa perfecta para celebraciones con grupos grandes. Estuvimos este fin de semana pasado y nos lo pasamos en grande. Ver opinión en Google 12 Enero 2022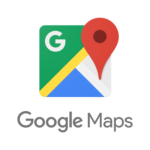 Todo perfecto, anfitriona de 10 y la casa de 10. Ver opinión en Google 12 Enero 2022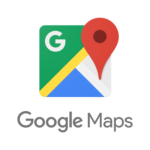 Hem passat amb la família i amics un cap de setmana fantàstic a Can Micos per celebrar el meu aniversari. La casa és genial, i la Carme molt atenta i…
Very nice location! Friendly owners Carmen & Dani, swimming pool with a view, living outside a week long, handy kitchen, nice dinners by home cook Dani, relatively small but…
Notre séjour a Can Micos a été très agréable et à la hauteur de nos attentes. La localisation, les moyens d'accès sont adaptés. L'organisation de la maison, la commodité des…
Un endroit merveilleux, ainsi que sont hote!! Tout était parfait !! C'est la première fois que je rédige un commentaire, c'est parce que c'était vraiment super!! Merci encore beaucoup !!…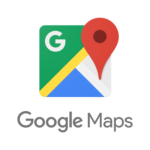 Un cap de setmana inolvidable!! Un lloc precios per desconectar del dia a dia!! Aconsellable 100%!!! Hi tornarem segur!! (Traducido por Google) Un fin de semana inolvidable !! Un lugar…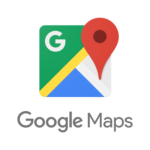 Hi ha molt espai pels nens, perfecte x gaudir d'uns dies amb família i amics (Traducido por Google) Hay mucho espacio para los niños, perfecto x disfrutar de unos días…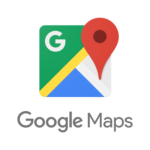 Casa rural fantástica! Atención familiar i propera. Un 10 sobre 10! Ver opinión en Google 22 Mayo 2019
See all real opinions
[instagram-feed num=4 followcolor=#6BB470 buttontext="load more photos and videos" followtext="Follow us in Instagram!"]